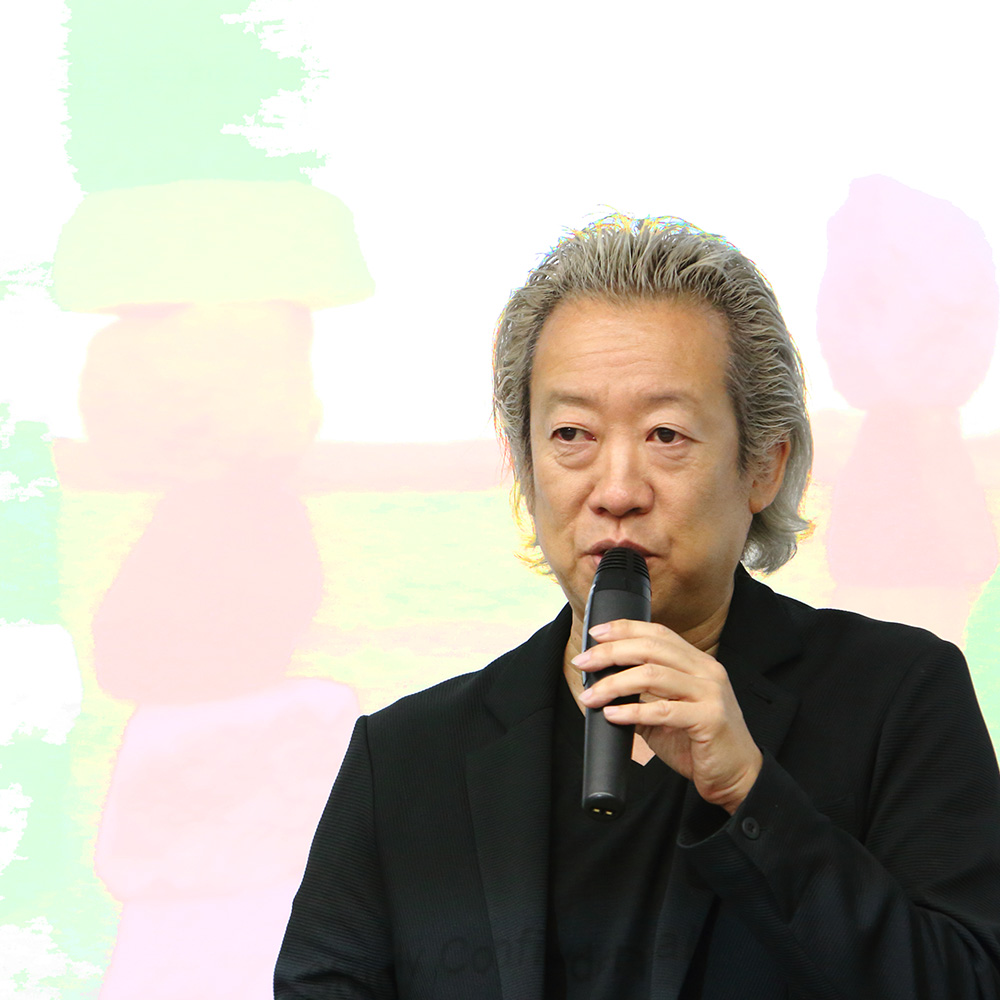 How The New Era Will Change Art
(First part)
Date: March 18, 2019
Location: Yokohama University of Art and Design
Organizer: Junko Io
Filming: Yukiko Koshima

Atsushi Fukuda
Born in Japan. Entrepreneur
Graduated from Japan Art College

2017 ~ Established Speedy, Inc.
Visiting Professor at K.I.T Graduate School & Yokohama College of Art

Sony Digital Entertainment (Founder)
Sony Pictures Entertainment (former Vice president)

Awards:
Cartier Award "Change maker of the Year"(2016)
Warner Brothers' award "Best Marketer of the Year" (2010,2011,2012)
Selected to be part of one of "21st Century's 51 IT Key People" (2001)
Turning on the switch by entering the new era
Hello, I'm Atsushi Fukuda. Thank you so much for allowing me to speak today.
The theme I would like to speak on today is "How The New Era Will Change Art". It's two weeks until the name will be announced for the new era of the Japanese calendar, which is why I wanted to speak on it today.
My initial impression was nothing but positive as I imagined the announcement to come in two weeks. This is because I have long felt that Japan is the only place that has yet to enter the 21st century. Various things have changed around the world since 2001. Companies like Toys"R"Us, Sears and Lehman Brothers have gone bankrupt one after another, and we have seen the rise of GAFA (the four major IT companies of Google, Amazon.com, Facebook and Apple) and other companies whose main focus is information processing. By contrast, new innovations in Japan have not moved forward because Toshiba reached the verge of collapse, Sharp became a Taiwanese company and many of the mass-consumer manufacturers of the 20th century almost went under. So when you think of companies that represent Japan in the 21st century, all that comes to mind are companies like Mercari and teamLab?it's as if Japan has yet to join the rest of the world in the new millennium.
So, with the announcement of the new era in two weeks, as a Japanese person, I finally had the feeling that we had entered the 21st century and I anticipate that innovation will take place. Unlike the numbers in the business index, the "switch" in a person's mind is turned on through feelings and impressions. That's what the new era does. With news of the new era making such a media buzz that it is featured on everything from daily news programs to variety shows, there was no way it couldn't flip a switch in the minds of Japanese people. Once the era is announced, it will light a fire in a good way. In order to flip that switch, we need to bring art closer to our society, and this is something I optimistically believe will happen.
In my talk today, I will analyze three of the phenomena at play here.